Wars should be fought using words, argument, debate and then tentative agreement/consensus. This makes solid a democracy that is free. That is the real victory.
Freedom of speech and acceptance of difference shows that a society values everyone's opinion. Freedo
m,

Liberté

, do
es not come from a gun pointing at those who use words and drawings to disagree with you.
Strength is not putting a bullet in the head of someone lying on the ground with their hands held up, pleading for their lives.
Trying to redact words, censor philosophy with bullets from a Kalashnikov cannot and will not work. Fighting beliefs with violence will only breed violence. Understanding does not happen in the spilling the life-blood of your opponent.

All cartoons from HERE
Clearly those who carried the executions of journalists and cartoonists in Paris have issues. These issues have led them to, through a process, to come to the conclusion that perceived attacks on their belief – or their group belief by cartoonists or journalists justifies the ending of human life.
I have always found political/sectarian/religious murder difficult to understand. When a people are colonised and as a result of colonisation are violated and enslaved, uprising is inevitable. And uprising against an uncompromising oppressor – an exploiting invader - can result in violence. If this violence was borne in an attack on oppressors who had enslaved, violated, raped, killed as part of their oppression, then there could be a perceived justification. If the oppressor silences and ghettoizes a community, violence is inevitable eventually. There could be seen to be reason for defensive- even offensive - attacks.
I really cannot see justifiable reasons for attacking journalists in this way – regardless of how much you disagree with them.
This murderous attack was carried out on those armed only by pencils, felt-tips and laptops. They disagreed with fundamentalism – all fundamentalism. Journalists and cartoonists – fathers, mothers and children - who had challenged the imposition of fundamentalism on their society by writing satirically about it and by drawing pictures that challenged the fundamentalist view of a 'higher entity.' But only challenged it if you chose to read it – and if your belief is so solid, why would a cartoon really challenge your uncompromising belief in your version – or your group version -of your God?
The individuals who ended these lives in Paris today are sons or daughters, fathers, husbands, lovers; complex individuals. What made them take such a simplistic, warped, black and white view of the world – ie.
this is my God whom I love and who loves me, you insult my God, you are evil, I defend my God, I don't recognise your humanity, I kill you
?
I was brought up in Northern Ireland. I never took a black and white view of the community around me, why, I don't know. But my best friend as a child was a Catholic (I was from the protestant/unionist community). My family were never strongly wedded to the Loyalist/unionist view, in that we never went to Orange Parades, we had little connection to the Orange Order, we didn't attend a fundamentalist protestant church (and in fact were loose attendees to church) and some of my family voted on class lines – which usually meant voting for a party that was not their perceived religion etc. I always had Catholic friends and girlfriends and drank in "Catholic" pubs and loved to socialise across the border and never felt I was restricted to socialising in just protestant areas.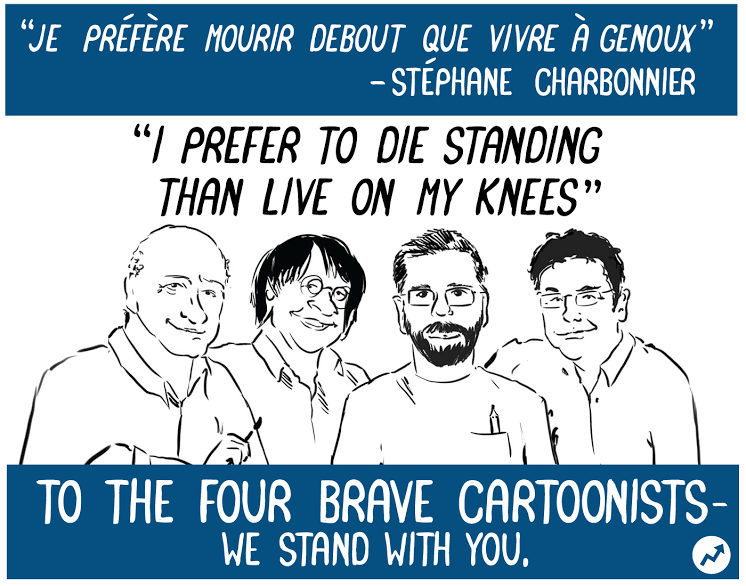 I did hear and know "fundamentalists" on both sides – their what I perceived as simplistic hatred puzzled me. People telling me that they were concerned about the spread of Catholics or the insistence that the land was Irish and not British was just odd to me and in fact I used to take the piss out of such odd thinking – to the extent I was attacked by people from both quarters on occasions (one attack came from a friends girlfriend who punched me repeatedly at a party after I had questioned an event in a way that challenged her black and white view and another by a guy who attacked me because I "shouldn't be at this party…"). I recognised sectarianism and the sectarian nature of my country. I understood that my Catholic friends were much more likely to be unemployed and poor. I understood gerrymandering and censorship. But I never understood bombs in pubs, shootings in churches, construction workers being lined up and shot. I never understood attacks on journalists like
Martin O'Hagan
, or those defending people in courts of law, like
Rosemary Nelson
or
Pat Finucane
or musicians and artists, like the
Miami Showband
. People who spoke. People who sang. People who used words.
I had friends become "terrorists." Two people I knew – I went to school with and drank with - committed one of the most horrendous crimes of the northern Irish Troubles- the shooting in a bar of a two friends one a Catholic and the other a Protestant. They then went on, in prison, to torture and kill another person involved in their group.
I really have no idea what could drive them to do such a thing. What they thought was so important – what cause – what insult – what slight to their group identity – that drove them to kill two peace loving friends, I really have no answer for. Narcissism is too simplistic. To easy. A wide term applied to a behaviour not fully investigated or analysed. But somewhere there was a disconnect with the humanity of the person on the other side of their automatic weapon.
Why are all Palestinians not killers? Why weren't all of my Catholic friends killers? Why weren't all of my Loyalist friends' killers? Why aren't all religious fundamentalists' killers? Why are all of those people violated by others not
terrorists
? Why do all of those who have a grievance against someone not end up killing them?
Surely those oppressed but seek solution without vengeance are the strong?
Not all terrorists are someone else's freedom fighter. Some are just terrorising and creating cycle upon cycle of violence against other sons, daughters, mothers, fathers.
In my opinion, those who seek dialogue, those who seek solutions, consensus - agreement – understanding -but who are confident enough to say, "accept me," are the real warriors - the real freedom fighters.

Those who seek to kill words and thoughts are not representative of any legitimate group or belief they claim to be part of. Those who redact, censor and crush ideas through force and murder ensure their place only in the history books. They have no place in a world that only grows and develops with nurture, love and understanding.


Je Suis Charlie.